B Tech CSE: A Miracle For Anyone Who Wants To Study Engineering
---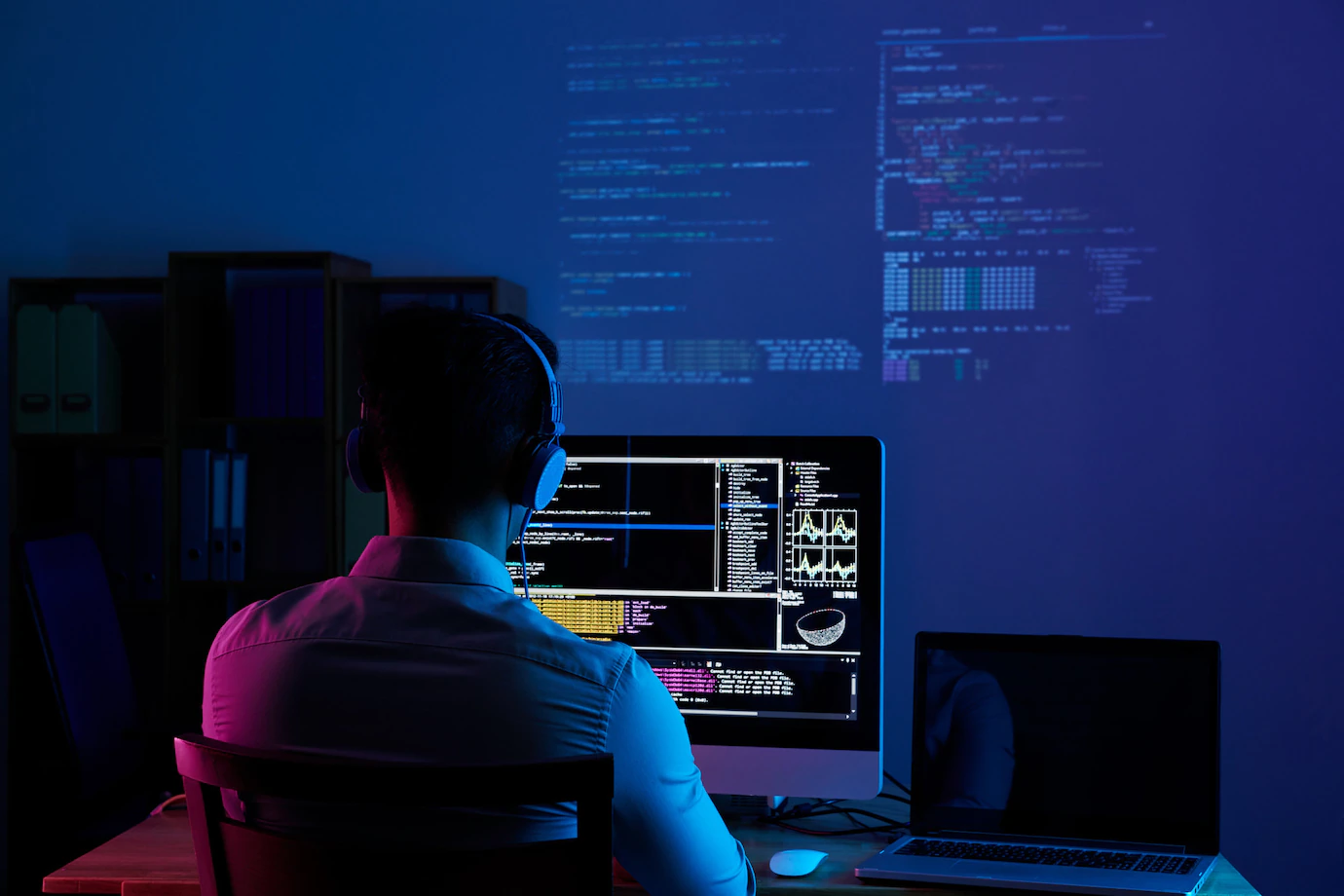 Introduction
The Information Technology (IT) industry is growing by leaps and bounds. As technology continues to expand, experts predict that the demand for IT professionals will grow at an even faster rate. The need for engineers who can keep up with this rapidly evolving field is also increasing. Studying B Tech CSE helps students develop the necessary skills for a successful career in IT.
Many people wonder what exactly Computer Science Engineering is and how it differs from other engineering disciplines. This article takes a look at the different aspects of studying Computer Science Engineering (B Tech CSE). We will also explain why it may be one of the best choices you can make if you want to pursue a career in IT or programming. So let's dive right into this topic!
What is B Tech CSE?
B Tech CSE is a degree in engineering. B Tech CSE is a four-year degree, but it's not like your regular four-year degree. It's more like six years of education packed into four years, because you start college at age 14 and graduate at age 18. And then you get to start working!
B Tech CSE stands for Computer Science Engineering, but don't worry: You don't have to be an expert in computers or programming to get this degree and go on to do great things! In fact, there are plenty of jobs available for people with all sorts of specialties other than computers—and those specialties include IT (Information Technology), Business Analytics/Data Science/Data Mining/Machine Learning/Cloud Computing etcetera ad infinitum et cetera...
Why choose B Tech CSE to study engineering?
B Tech CSE is a popular course among students wishing to pursue their careers in engineering, technology and computer science. It is one of the most sought after courses in colleges across India. B Tech CSE is also known as Bachelor of Technology - Computer Science Engineering (BTech-CSE).
B Tech or Bachelor of Technology is an undergraduate degree course offered by many technical institutes all over the country. This course aims at providing students with a strong foundation in science and technology so that they can develop into well rounded professionals who will be able to contribute positively towards society and humanity as a whole.
The B Tech CSE course has a strong essence in the IT industry. A Strong subject requires a strong foundation from the Best institutes in India. And as for communal research, There are Best technical institute in Vadodara that you should definitely have a look at.
In order to become successful engineers, one needs not only knowledge but also skills like problem solving ability, critical thinking etc., which are very important for any professional such as engineers or managers etc.. The curriculum provides ample opportunities for developing such skills during regular classroom studies, practical training sessions and projects undertaken by each student individually or in groups within their groups
What is the difference between B Tech CSE and M Tech CSE?
M Tech CSE is a postgraduate degree. Postgraduates are those who want to pursue a career in research and academia, but do not want to get into the IT industry. It is also for those who have already got an M Tech B Tech degree in computer science and engineering, and they want to enhance their knowledge by doing a PhD or another research based degree.
M Tech CSE is research based whereas B Tech CSE can be described as being more practical oriented. The kind of work that you'll be doing after completing this course will depend upon your decision whether you want to pursue a career in academics or industry.
If you choose academia then it's advisable that you complete your PhD before becoming an assistant professor at any university or college of your choice (if selected). If on the other hand, you're interested in working for companies like Google or Microsoft then it might require more than one year of experience under your belt because these companies look for people with proven track records when hiring new employees so that they don't waste time going through training sessions again from scratch which can cost them millions every year if they did so (i'm just guessing here...could be wrong).
The rise of Information Technology in the world.
The world is changing with the rise of Information Technology. It has found a place in almost every aspect of our lives and is constantly being used to make our lives better. The need for IT engineers goes beyond the global stage, as it is required in India too. And this need is growing every day!
To be an IT engineer, you will obviously have to study computer science. But what does that mean exactly? What does it entail? While there are many different kinds of computer scientists out there (some even focus on specific areas like artificial intelligence or robotics), there are also some generalities that apply across the board:
You'll study topics like data structures and algorithms, along with other programming languages such as Java or C++ depending on your specialization

You'll learn about hardware architecture – how computers work inside their case – as well as software development methodologies
The need for an IT engineer goes beyond the global stage.
For those who are interested in the field of IT, it is good to know that there is a need for IT engineers all over the world. The demand for this type of engineer is not going away any time soon and it won't be replaced by something else or a robot at some point in the future.
Why IT engineering is beneficial to both the student and India.
B Tech CSE is a 4-year undergraduate degree course that helps students understand the world of Information Technology, both in its theoretical and practical aspects. It has been designed to ensure that students are able to find jobs in the IT sector after completing their studies.
This course is also beneficial for India as it can help our country advance in the field of Information Technology.
How studying Computer Science Engineering creates a vast sea of opportunities.
B Tech CSE is a wonderful choice for students who want to study engineering. You can choose to go to college in Qatar or India, but either way you will be getting a quality education and an incredible opportunity. The University of Qatar does not have any affiliated colleges in India, but there are many great Indian colleges that do offer B Tech CSE programs.
While B Tech CSE is only offered at select universities throughout the world, if you have the desire and motivation to pursue your studies overseas then this program will provide an exceptional foundation upon which you can build your career as an engineer.
B Tech CSE is the best place to start your engineering career.
B Tech CSE is a great place to start your engineering career. The curriculum of B Tech CSE is designed in such a way that it provides ample knowledge and exposure to all the branches of technology. You will be able to make an informed decision regarding which branch you want to pursue further during your higher studies or job.
B Tech CSE is also an ideal course for those who want to take up an IT related job after their graduation. This course has been designed keeping in mind the needs and aspirations of people who are looking for jobs as software engineers, programmers etc.
For those asking why study IT, the future holds many opportunities.
As the world becomes more digitized, the need for IT engineers will continue to increase.
The IT industry is growing faster than the rest of the economy and it's a great place to start a career.
It's also a great place to work in India as according to a recent study by Tech Mahindra, 70% of Indians want their next job opportunity in India.
B Tech CSE is for anyone who wants to study engineering.
B Tech CSE is for anyone who wants to study engineering.
Studying B Tech CSE is a great way to start your engineering career. This course gives students a strong foundation for a career in IT, as well as other fields such as web development, networking and systems administration. It is also an excellent option for students who want to pursue higher studies like MCA or MBA in future.
Studying Computer Science Engineering gives students a strong foundation for a career in IT.
Studying Computer Science Engineering gives students a strong foundation for a career in IT. It also offers them the opportunity to explore their interests and hobbies. Students can learn how to solve problems and work in teams with other people who share their same interests.
Conclusion
We hope that this guide has given you a better idea of what it's like to study Computer Science Engineering and the importance of choosing a good place to learn. We also hope it can help you choose between different colleges in India which offer B Tech CSE, since there is such a large number available. If you're still wondering why study IT, consider how important this field will continue to be in the future. In conclusion, we feel that any student who wants to pursue engineering should look at B Tech CSE as an option for their study plans because of its many benefits and opportunities for learning about technology today and tomorrow
Need help
choosing a Program?
Talk to us about which program best suits your professional career.
Enquire Now
---
Enquire Now