How to set up your Optometry Lab? - Part 1
---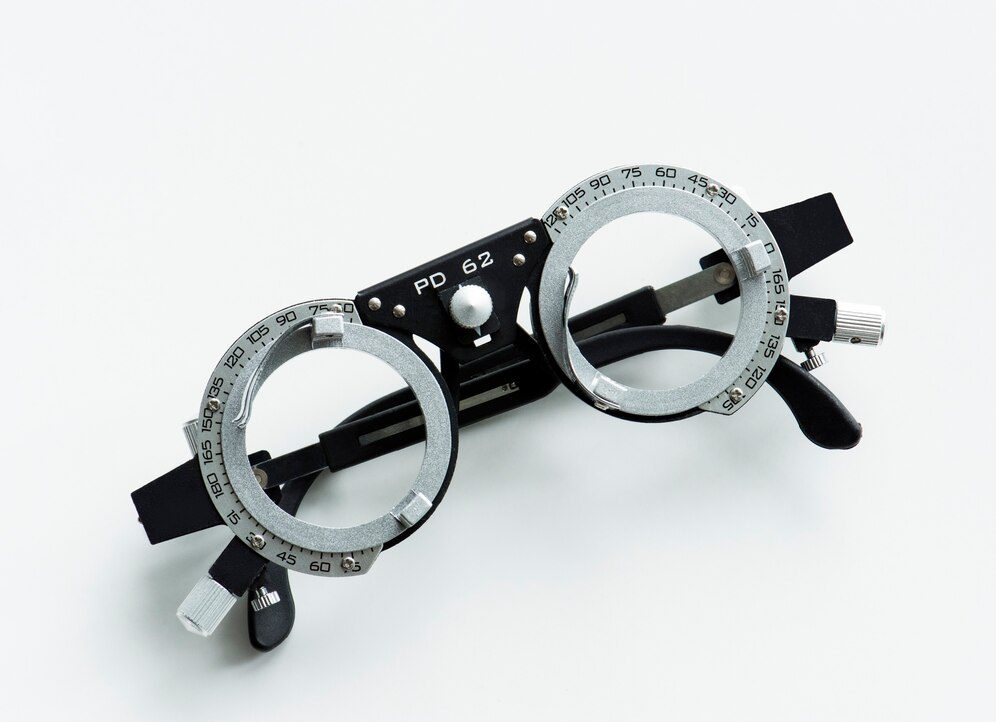 You can be an Optometrist after pursuing BSc Optometry and yes, you can set up your own lab. There's nothing that can give you a sense of freedom and the confidence to take up the responsibility of setting up a lab after completing a BSc optometry course. The starting point to achieve this dream is to pursue a BSc optometry as one of the health science courses. You can pursue BSc optometry after high school. There is a top institute of health sciences that offers this course.
Are you unsure of the need for a lab post your

BSc optometry course

? Here are a few reasons to consider them.
You could provide eyewear more quickly. A straightforward stock prescription may be written in only five minutes.

Do your patients find this to be important? Sometimes. There are situations where people need new glasses right away. But even in everyday situations, everyone needs glasses right away.

Having an on-site laboratory after your

BSc optometry course

can stop patients from leaving and visiting another doctor. The patient returns once the lenses are delivered and have them edged while he waits.

Consider the inevitable mistakes that labs will make as well. An already lengthy turnaround time can be doubled or tripled by errors and bad orders from commercial labs.

Owning your own lab post

BSc optometry degree

prevents this blunder.
Lower lab expenses

: Money could be saved. In-house lab work has cheaper per-job costs, but is this enough to offset the expense of the facility, personnel, and equipment? That is dependent on your staff, physical infrastructure, and patient volume. So, keep this in mind and observe a lot of things during your

BSc optometry degree.
One-hour service is becoming more and more common. The joy a patient experiences after receiving his spectacles immediately away is a fantastic practice booster.

Referrals are created by prompt service; lost patients result from delays. You could have an advantage if you position yourself as a one-hour provider for glasses. Although you can mention this service in any internal or external marketing strategy.
Finishing or surfacing labs

:
A finishing lab will be sufficient for the majority of optometrists. A finishing lab is where an uncut lens blank is edged and fitted into a frame. You are able to create the uncut blank in a surfacing lab. You can engrave the prescription onto a lens blank that hasn't been fully finished using a surface generator and surface polishing equipment. You'll or might have learnt about this in detail in your BSc

Optometry

degree.
How can you tell if constructing a lab is a wise financial decision for you?
Calculate the cost of the construction as well as the increase in pay or staff size.

Next, determine a monthly payment for the entire project (as if it were a loan or lease payment), include your material expenses, and then contrast this with your typical lab bill.

It's a wise investment if they're comparable and having your own lab will boost revenue. However, don't bother if costs are equivalent and having a lab complicates your practice. Leave it to the private laboratories.
It's a good idea to weigh the benefits of hiring an outside lab vs conducting the work yourself. One general rule of thumb: If the job is complicated and the supplies are expensive, let the outside labs do it. Any savings realised by keeping jobs local can be completely undone by a handful of damaged lenses. For instance, surfacing and shaping demand more expertise, effort, and resources. Your return might not be worthwhile unless your practice has a significant volume.
New, top-of-the-line equipment might cost significantly more than used, entry-level equipment. Conventions are a terrific location to shop around and compare prices on equipment.
The money's investing potential is a final factor to take into account. What kind of return could you expect if you invested that money as opposed to utilising it to construct a lab? Ask yourself, would it be more advantageous than the lab?
What are the crucial things that'll be needed in the lab?
Equipment
You'll need an edger first. The most expensive tool is either manual or patternless and grinds the lens to the required size and shape.
A plastic frame pattern, or template of the lens, is necessary for manual edgers, which you may either obtain from the manufacturer of the frame or build using a pattern maker.
Lens blocking and marking demand a high level of technical expertise. You should use lens blocks (holders applied to lenses to keep them in the edger and permit easy removal and replacement to check to size).
When you enter patient information, some electronic devices automatically calculate and decenter lenses. The cost increases with the number of features, while error rates decrease.
Space
Counter space can be used to create a lab. Instead of keeping it in the back of your workplace, put it close to the optical displays. The focal point of your optical centre should be the lab. Include a window on the inside so that customers can view the behind-the-scenes activity while the opticians can see outside to keep an eye on customers.
Any top institute of health sciences will train you about these things. An internship during your BSc Optometry will also make you familiar with the user equipment and different terms mentioned here.
ITM Vocational University offers health science courses. It is the top institute of health sciences. They offer four-year BSc optometry degree which not only provides excellent theoretical knowledge but also robust practical knowledge. The teaching in BSc Optometry is curated based on the up-to-date advancements in the field. The BSc optometry course gives you exposure to the recent developments in the field. A BSc optometry degree will provide you with more insights that'll be needed to set up your own lab in future. So, get to know what Optometry is like at ITM VU, Vadodara.
Need help
choosing a Program?
Talk to us about which program best suits your professional career.
Enquire Now
---
Enquire Now