How to set up your Optometry Lab? - Part 2
---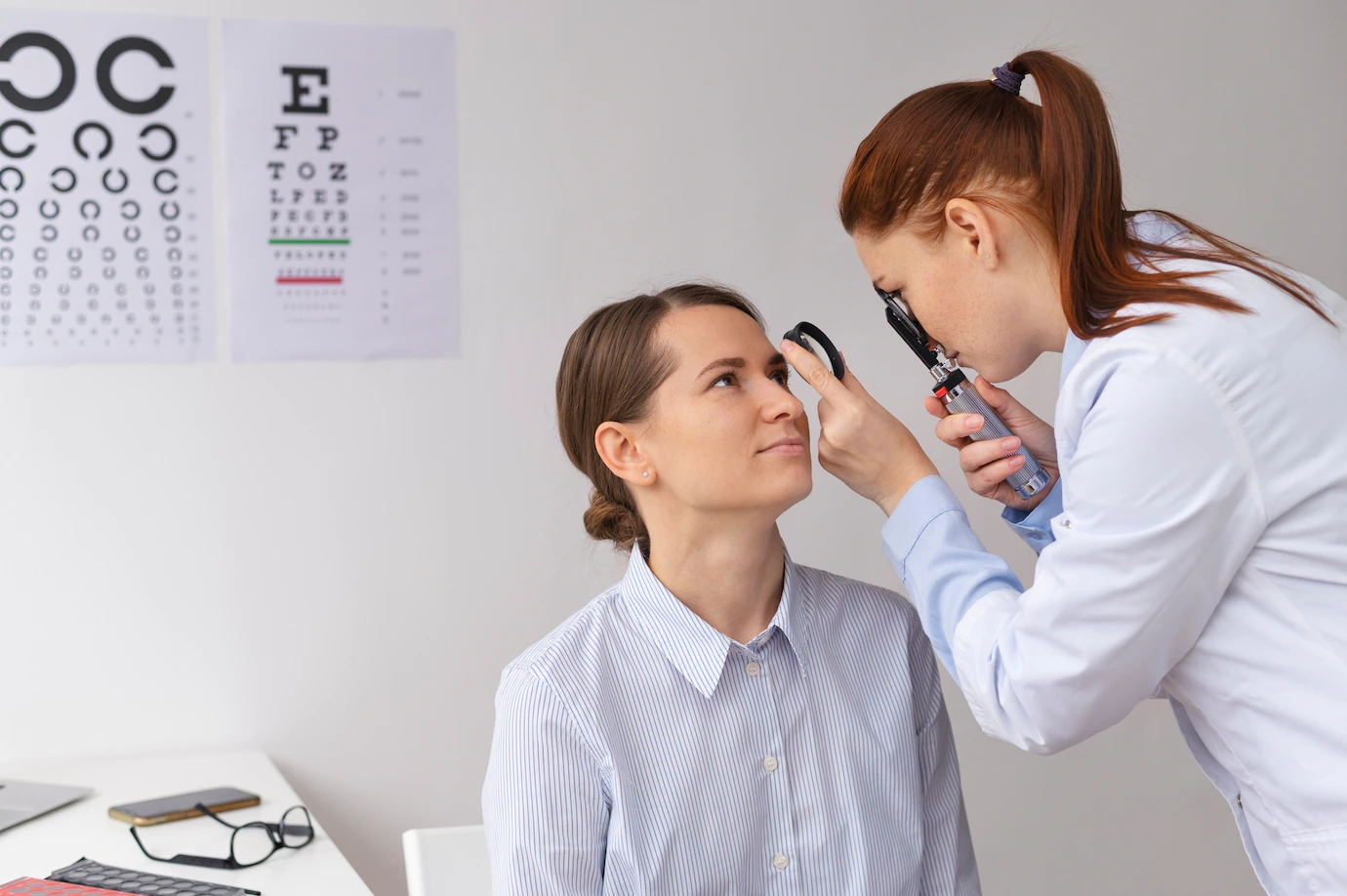 Right after your BSc Optometry degree, after a fair experience, you decide to establish your own lab. The foundation for your in-office finishing laboratory has already been laid: after doing the math, selecting the services you'll provide, and selecting your equipment, it's time to start organising the lab. Now the obvious question arises, how to set up the lab? We have covered how to plan your financial and marketing arena post your BSc Optometry in part one. In this blog, we discuss more about the spacing and basic physical lab setup requirements.
Do not hurriedly put things together after your BSc Optometry course from an institute of health sciences. Take the time to -
Sketch up your floor layout,

keeping in mind traffic flow,

safety concerns, and

efficient use of space.
It will be the best investment you will make post BSc Optometry course.
The Lab's Layout
The convenient space for the actual lab would be someplace remote from the front desk, the sales floor, and the examination rooms. Work with what you have.
Post your BSc Optometry degree from an institute of health sciences, you must look for a location where you have adequate room to operate comfortably. This can be your reality check as an optometrist.
It would be good if you choose a room that is at least six feet by six feet. Even better would be a space of 100 square feet (or 10 feet by 10 feet).
This would provide you with plenty of room for storage, piping, plumbing, equipment, and movement.
Allow yourself some space.
No matter how sophisticated your lab equipment is, if it's crowded into a location where it truly doesn't fit or if the power supply is inadequate, you won't be able to complete the task. Don't risk jeopardising in-house finishing's success by failing to undertake a little advance preparation.
Here are a few things to keep in mind as you're creating the blueprint for your lab post your BSc Optometry course.
Depending on the equipment you select, you'll need at least five to twenty linear feet of counter space.

You don't want to have machines packed close to one another.

Allow enough breathing space for the equipment and your staff.

Depending on the kind of equipment you have, the counter space must be able to sustain 80 to 180 pounds.

Make sure there is space for a work tray to be put up next to the edger! Better yet, provide enough space around the edger for a work tray to be placed on both sides.
Allocate more cabinet space for lens storage than you anticipate needing. Your space requirements may quadruple overnight due to changes in your lens inventory and lens components.

Given that the drain hose and pipelines will pass through the counter directly beneath the edger, the base cabinet holding up the edger should be a 24-inch sink cabinet.

It is not advisable to put wall cabinets or shelves for storage above the edger since you run the risk of falling anything onto or into the edger and hitting your head on them.
Having a direct water supply is optimal for wet edger systems because it will result in lower maintenance costs, better processing outcomes, and no overflow issues.

Both the water and drain lines will need to be installed by a plumber, and two solenoid valves will be required to regulate the water flow.

No matter the level of filtration, recirculating water will always result in running water that contains some particles, which will lead to premature wear and will just make the machine dirty more quickly.

A tank and pump system has greater continuing maintenance expenses despite being simpler and less expensive to install because you won't require a plumber.
Make sure your outlets can manage all the current and power demands for each piece of equipment.

Some appliances might need grounded 120V power outlets, while others might demand 240V or even a unique outlet.

It's likely that you'll require the services of an electrician to install a dedicated 20 amp circuit for the edger and a tint tank if you plan to use one.

Installing the appropriate circuitry is really relatively inexpensive compared to the price of the edger.
Don't forget to handle the ergonomic issues; always keep your employees' comfort and health in mind.
Equipment should be positioned so that workers can quickly access the displays and controls. Employees should be able to keep their elbows at a 90° angle when working at the counter or desk. They won't have to bend over a low desk or reach up to a high desk this way.
There are a few choices available if there are several people working at a standing workstation who are of different heights:
They can customize their sit-stand desks to suit their specific needs.

Platforms (stools) that make it comfortable for workers who are shorter to reach bench height. These ought to be strong, stable, and capable of bearing the necessary weight.

The products that are utilised the most frequently should be accessible.

Less commonly used goods can be stored higher, lower, farther away, or both.
You may notice that majority of the things mentioned above are beyond your BSc Optometry. But, you will observe and inculcate a lot from it.
ITM Vocational University based in Vadodara offers health science courses. It is the top institute of health sciences in Vadodara offering BSc Optometry. The four-year BSc optometry not only provides excellent theoretical knowledge but also robust practical knowledge. The teaching in BSc Optometry is curated based on the up-to-date advancements in the field. With 1 year of integrated clinical training, the BSc optometry course gives you exposure to the recent developments in the fields. BSc Optometry also helps you grow by building your confidence and training you to carry out independent work.
In this way, a BSc optometry course can open up so many opportunities for you. Health science courses open up doors to provide services. Having an established lab of your own post your BSc Optometry degree is every optometrist's wish. So, achieve it!
Need help
choosing a Program?
Talk to us about which program best suits your professional career.
Enquire Now
---
Enquire Now