Industrial Visits: Essential for Fostering Student Growth
---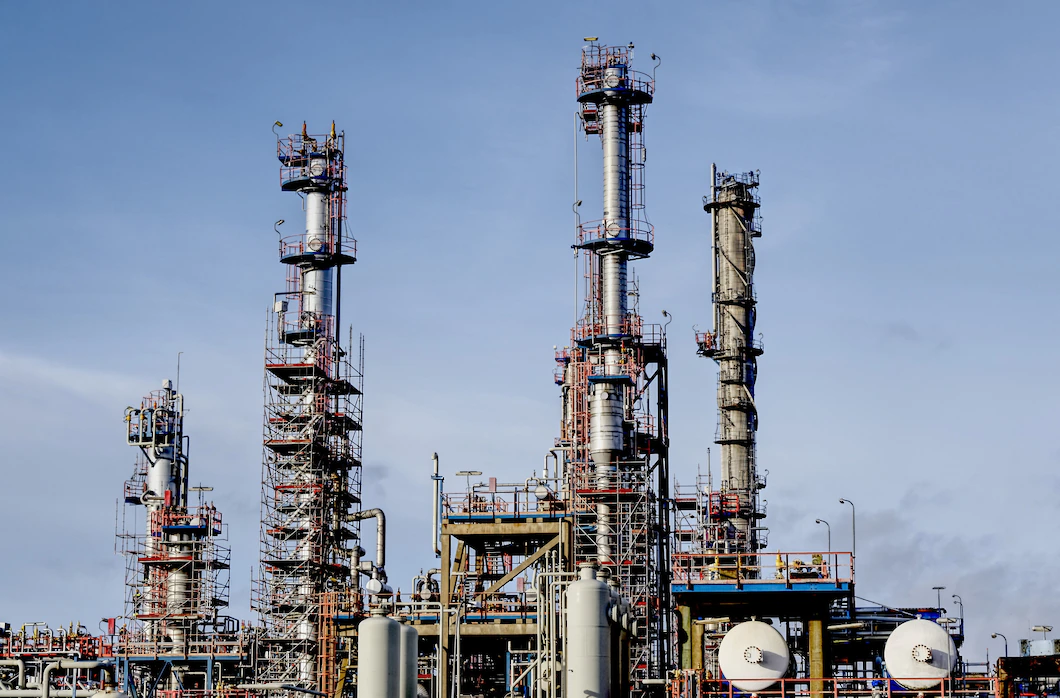 The majority of Graduate and Post-Graduate programmes need Industrial Visits as an integral component of their academic curriculum. Such educational excursions, which are a component of interactive learning, give students significant exposure to real working situations and a practical view of a theoretical topic pertinent to their field. Additionally, by providing students with first-hand exposure to different business activities and processes carried out at the workplace, industrial visits bridge the growing gap between theoretical learning and practical exposure. ITM Vocational University is one of the best universities which focuses on both providing theoretical knowledge in college and as well as practical experience.
The Industrial Visits, which aim to go beyond classroom instruction, greatly aid in the holistic development of students by educating them about market trends, industry attitudes, and emerging technologies.
The following are a few key advantages of Industrial Visits:
• Possibility of Interacting with Industry Experts: Students have the ability to interact with business people, professionals, entrepreneurs, policymakers, and other corporate representatives during Industrial Visits who share their knowledge, insights, and experiences. These contacts benefit students professionally and aid in the development of leadership and management abilities, as well as an understanding of how the industry operates. When there are significant changes in commonly used technology, industry involvement is particularly important in upgrading the curriculum. Faculty members also learn about the newest developments in the industry. ITM Vocational University believes that it is good to have interaction with industry experts to know the industry from the point of industry experts.
• Learning opportunity: Educational visits to businesses give students the chance to interact with knowledgeable and experienced workers while seeing and experiencing actual workstations, plants, machinery, systems, and assembly lines. ITM Vocational University plans an industrial visit for its students as a learning opportunity and a fun aspect. For students who have up to now only studied theory and are uninformed of the everyday operations of a genuine production facility, this hands-on learning experience is essential. Throughout the course curriculum, the students learn about corporate regulations regarding production, quality, and service management and become familiar with how various tools function.
• Increased employability and PPOs: Industrial visits are essential for expanding networking possibilities and developing positive relationships with businesses. Such journeys provide students with several opportunities for corporate training and internships, increasing their employability. Frequently, a lot of students are offered PPOs (Pre-Placement Offers) as a result of fruitful interaction between the company's HR and students.
• Management Lessons: Students have the chance to learn about different management principles like "Just In Time" or "Lean" manufacturing and how they are implemented during the Industrial Visits. Managing hundreds of professional and unskilled personnel at once while adhering to the company's strict quality standards and production goals is not simple. A management lesson in and of itself is how managers, production engineers, and employees collaborate to reach a common goal. This exposure during the industrial visit is consequently very advantageous for MBA students. ITM Vocational University always thinks of giving maximum advantages to its students in terms of education.
• Improvement of interpersonal skills: Students interpersonal, communication, and teamwork skills are improved through industrial visits. As the students engage and communicate with the corporates via official social media sites like Facebook, Linked In, and Twitter during these visits, it has repeatedly been demonstrated that they provide a great platform for networking. These educational and industrial visits aid the students in choosing their areas of future employment, such as marketing, finance, operations, IT, HR, etc. ITM Vocational University helps students to build and improve their interpersonal skills through this visit.
• A day off from the normal melancholy: Finally, these Industrial Visits give the students a much-needed respite from the typically depressing theory classes and give them the opportunity to participate in enjoyable learning. The students are given the chance to learn outside the confines of their college. It is important to get a change for some time from daily routine and ITM Vocational University takes care of it for its students.
The students witness a new compassionate side of their professors through endless dialogues, selfie sessions, bus games, and personal interactions with faculty members, which is both entertaining and educational.
Industrial Visits are typically a student's first contact with a real operating industry. The students decide on their future career or area of interest after learning about the most recent technological trends. However, both teachers and students should take this seriously and make the most of these Industrial Visits to learn and develop their talents. This trip should be used for team building, learning, as well as a little bit of fun, not just for idle entertainment and practical jokes.
Need help
choosing a Program?
Talk to us about which program best suits your professional career.
Enquire Now
---
Enquire Now