Interview Success Tips from B Tech CSE Toppers
---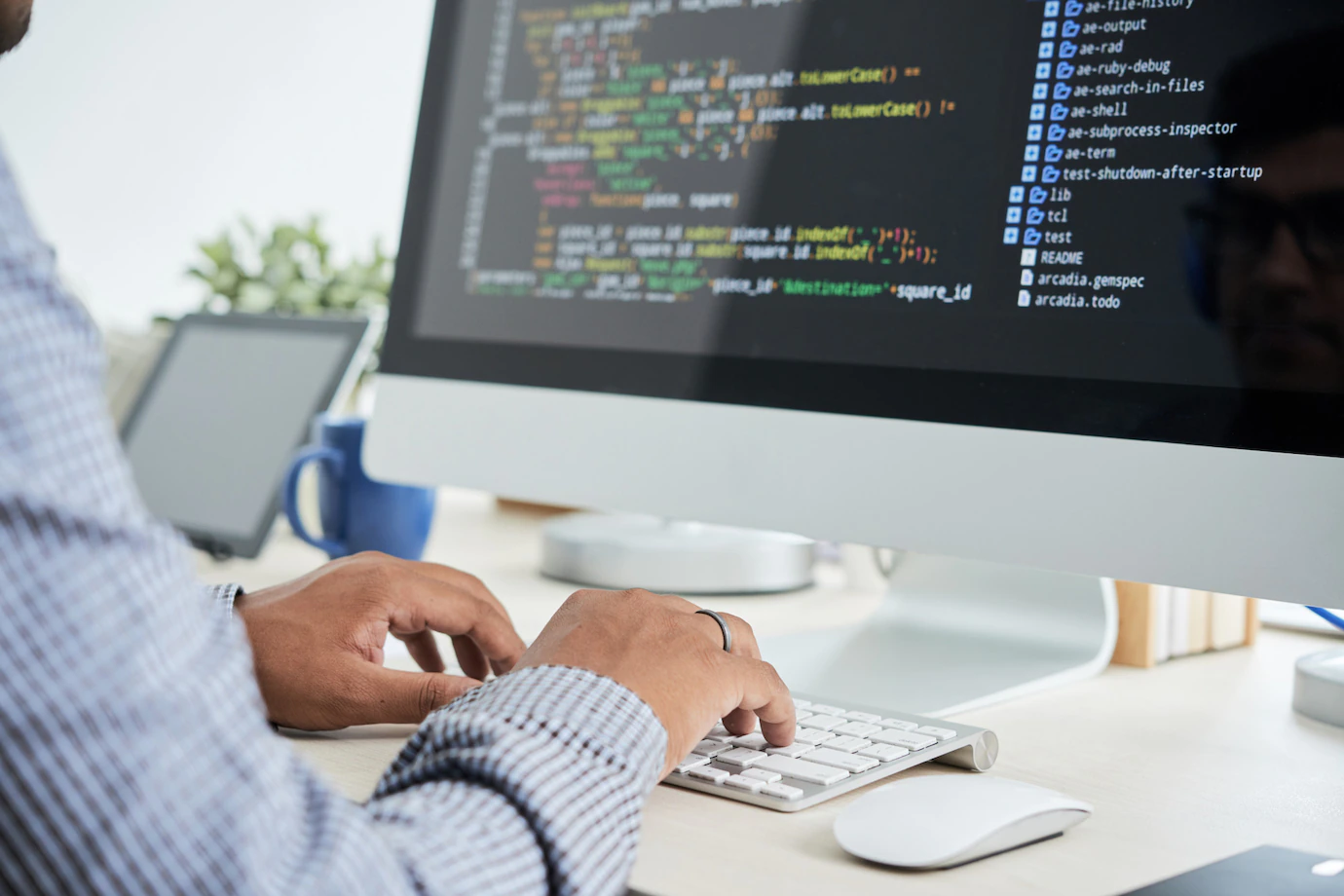 Introduction
Interviews can be stressful. Especially for B Tech CSE students, as in general an interviewer expects them to be very prompt. You have to convince the interviewer that your qualifications are good, you're a nice person, and you'll make a positive contribution to their company or college. It's easy not to feel confident in yourself or your B Tech CSE skills when you're applying for something new. However, it doesn't mean that you should give up hope and start feeling bad. We've rounded up some success tips from some top students who landed their dream jobs or college places, so that hopefully they'll help you succeed too!
1. Prepare for the interview
Interviews are nerve-wracking enough without having to worry about what to say or how to act. The best way to prepare for an interview for a B Tech CSE student is by doing your research on the company and role you are interviewing for, as well as preparing some questions that you want answers to during the interview.
Prepare a list of questions you want answered in the interview

Prepare a list of questions you want answered by the company
2. Know about your technical areas first
Know about your technical areas first, as a Technical student ( B Tech CSE student), You should be well aware of your expertise area.

You should be able to explain the architecture of a system, its components and their relationship.

You should also know about the OS/DBMS used by the company and why it is used? What are advantages of using this OS/DBMS over others?

If you have been associated with any open source technology then it would be good if you could explain how it works.
3. Do not get tense
There is a lot of pressure on you to perform well in the interview. You may be thinking that the interviewer holds your career in his hands, but this is not true. The interviewer has no power over you. If he rejects you, there are many others who will be willing to hire you. There are many students who have been rejected by some universities and then got admission in very prestigious ones with better placements.
So do not get tense about it and stay calm during your interview session as well as during preparation. Because if you become nervous or anxious then it is going to affect your performance badly and this can make a negative impact on how good an impression people will form about yourself. This would ultimately lead them into making a wrong decision when they evaluate all their alternatives before making their final choice.
So, if any one among those people happens to be the person responsible for giving out final decision, then chances are high that he might choose someone else over others. Simply because they appeared more confident than others did during interviews. Which means, confidence plays key role here too?
4. Read about the company before going for the interview
Whether you hold a B Tech CSE degree or any other degree holder, The first step to any successful interview is preparation. You must know about the company you are interviewing for and its products or services, culture, values and mission, history, vision & goals of the company and leadership. You should also be well-versed with its competitors.

If you do not have time to study these things before applying for a job interview then make sure that during your interview preparation period you read about these topics where possible so that they become more familiar to you.
5. Think of questions to be asked to the interviewers too
You need to be ready with questions to ask the company. Think of what an interviewer would ask a B Tech CSE student and work accordingly. Here are some tips:
Ask about the culture and work environment in the company. You can ask questions like, 'How is the work environment? Are people friendly?'

Ask about your colleagues and managers. You might want to know their names, how long they have been there and what kind of experience they have.

Ask about opportunities for growth in the company or industry as a whole. If you don't know what opportunities exist outside of your department, it's best to find out now so that you can prepare yourself later on down the road if necessary!
6. Prepare Interview questions.
Don't read every question and response. Because interviewers may ask you a question outside your field or improvise. But be very well prepared about the main subjects of you B Tech CSE course.
7. Preparing for common interview questions is key.
• Talents, shortcomings, and motivations are important to a student, Especially a B Tech CSE candidate. Be honest about your achievements, if any; otherwise, stick to positive parts of yourself, such as being punctual. Don't forget to explain how interested you are in the position and why you want to work here, especially if offered this spot during the interview process (if speaking with human resources rather than hiring manager). If asked, say, "I wasn't in any clubs or groups outside of school, but I liked working on projects."
8. Proper attire.
Consider the employer. Do not dress for your current work. Formal dress is inappropriate for a casual entry-level interview. Casual clothes are unacceptable in a suit-wearing office.
Consider the interviewees' number and culture. If three people on their panel, all work under one roof and wear casual clothes every day, then wearing casual clothes would be appropriate because even though only two out of three members were wearing casual clothes during this meeting, ALL THREE OF THEM WERE WEARING CASUAL CLOTHES IN THEIR OFFICE EVERY DAY.
9. Preparation sets you apart.
Interviews require early preparation. Update your B Tech CSE CV so the interviewer can see your qualifications and history. Be prepared for inquiries based on your resume. Address experience gaps or peculiarities before an interview.
You may forget a question, be called back after being dismissed, or be late due to an accident. These things can lead to missed job possibilities. Plan ahead to avoid interview problems.
10. Enthusiastically answer questions.
Whether you are a B Tech CSE student or any other degree – quick thinking, confidence, and passion are sought by interviewers. They want to hear "I love coding" or "Coding is fun," not "Coding is boring". Instead of "I don't know," say you're working hard or have recently learned something helpful. Uncertainty won't impress the interviewer, even if you have the right answer. You must face pressure and questions with confidence (without getting flustered).
Be passionate, even about irrelevant topics. Being passionate will help them remember who kept the conversation running.
11. If technical questions are your specialty, be ready.
B Tech CSE students are generally expected to have technical knowledge. Always have a grip on it. If not, try taking up courses prior to attending interview. Or best thing, join a best B Tech institution that serves you and prepares you well with the required knowledge.
You've probably seen interesting interview questions. How far can birds fly? Rainbow has seven colors. Your major may not be relevant. Prepare for such questions if you want to work for Google or Microsoft and other top companies. Be confident in your specialization. Even if they don't ask such questions, interviewers want someone who can answer them.
12. Learn from failure.
BTech CSE graduates get the best jobs. Don't give up after a rejection. Twice is fine. What went wrong? How can you improve? Always follow up and resolve this key concern.
Follow the above mentioned tips and get placed in a good company.
Here are some tips for you to be successful in your interview.
Focus on the question asked, and give a clear explanation of your answer. Don't get distracted by other questions or answers you may hear during the interview.

Always be confident! If you know the subject, it will show through in your confidence and body language.

Practice answering questions out loud in front of a mirror so that you can see what works and what doesn't work when speaking with someone else
Need help
choosing a Program?
Talk to us about which program best suits your professional career.
Enquire Now
---
Enquire Now