Interview Tips for Bachelor of Optometry
---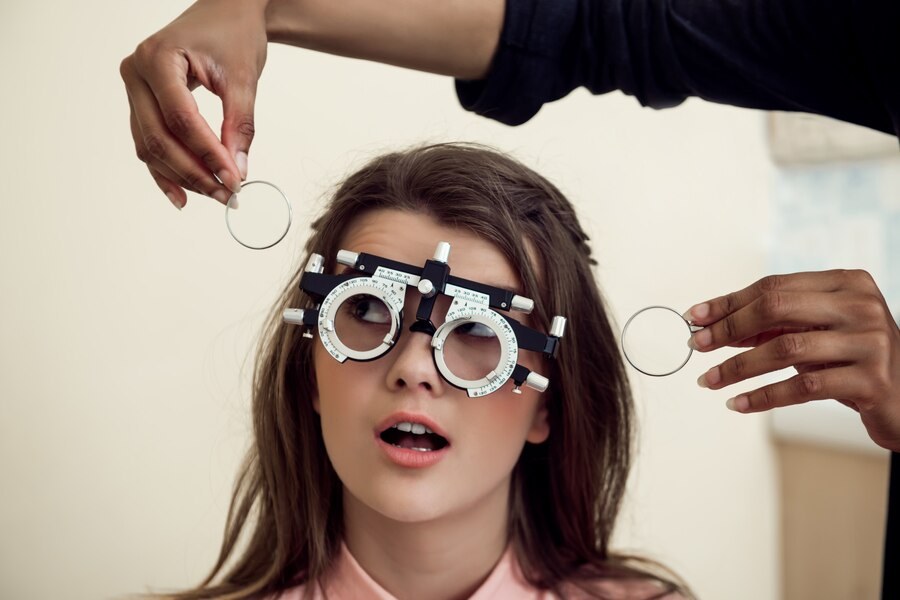 If you are someone who has been studying hard for the last four years to earn your Bachelor of Optometry degree and are now ready to enter the next phase of your life, then this is article is for you.
Interviews can be nerve wrecking. They are the culmination point of everything that you have been preparing for all this while and it's that moment where yo get to make or break. But leave all of that aside. You can't achieve an outcome by just thinking about it. Prep, prep and prep is all that will help. So here are few tips to help help you prepare for your next interview as a Bachelor of Optometry.
Before we get down to list the tips that will help you nail next interview as a Bachelor of Optometry, let us understand how most of these interviews are structured and what roles does a Bachelor of Optometry gets hired for.
The Bachelor of Optometry courses open up many job opportunities right at the start of the carrer. Here's a short lost of jobs that most of Bachelor of Optometry get hired for.
Ophthalmic Assistant

Orthoptics specialist

LASIK assistant

Examiner

Sport Vision Consultant

Ocular prosthetics specialist

Optician

Optometry Researcher

Paediatric optometrist

Professor
Here are the areas in which most Bachelor of Optometry find themselves working under:
Ophthalmologist Clinic: Employer-employee relationships between ophthalmologists and optometry professionals are becoming more frequent. The optometry professional becomes a partner or owns a portion of the practice. Additionally, a group of optometry professionals may employ an ophthalmologist.
Academia: Bachelor of Optometry gradyares can consider higher studies and become a part of the faculty.
Associateship: For many graduating Bachelor of Optometey professionals, an enery level Associate role is one of the most practical option and often leads to a partnership. An associate, works on a salary basis with salary start from 3.5 - 4 LPA.
Government services: Each state and the central government runs it's own hospital and they all need optometrists. Afer completing your Bachelor of Optometry you can consider apply for these government jobs.
Industry: Innovation, Research and Development is a part of every industry. There is a huge demand of advance visual aids, tools and equipemnts. After compleing Bachelor Of Optometry you numerous options to work in the industry. You could take up a Research based role or find a support role that suits your skills such as marketing, sales, administration and etc.
Now let's get to the heart of this article and understand what you must to along with your Bachelor of Optometry studies to prepare for your interview!
Remember the basics:
Bachelor of Optometry is the science that deals with the treatment of eye related illnesses, diseases and injuries. The interviewer is not just interested in your academic qualifications and achievements but they also want to know well you have applied the concepts you learned during the four years of Bachelor of Optometry course. Make sure you keep your self updated with all the basic concepts in the field of Optometry such as vision assesment, visual field examination, screening, treatment of eye ilnesses, medicines and low vision aids.
Sharpen up your practical skills
A job is never about what you know, it about what you can do or have already done. So make sure that you've had enough pratice on the tools and euiqments that you were able to get your hands on during if Bachelor of Optometry years. You can also finds ways to spend extra-time learning these tools and equipments to get a grip of everything you wil do after your job.
Hone your communication skills
After your Bachelor of Optometry you will interact with many different stakeholders, one of the most important of them will your patient. You may be a good optometrist but ultimately if you are unable communicate and conduct yourself in the right manner, you would not get any far. Furthermore, interviewers want to know more about you than just your resume so make sure that you communicate in a structured manner with a confident and energetic tone.
Read up the JD
The world of Optometry is huge and every company/clinic will have it's unique offerings and will expect you have more than just the skills and knowledge you picked up in your Bachelor of Optometry years. So make sure you thoroughly understand the the Job Description for the roles you apply and structure your interview prep accordingly.
Practice, pratice and practice
We can't stress enough on the importance of practicing before appearing for interview. It is never going to be like one night you comple your Bachelor of Optometry course and the next day you appear for an interview and get selected. That never happens. You need to practice. Does standing in front of a mirror and answering common interview questions feel odd to you. Is it odd to roleplay with a friend and have them conduct mock interviews for you? Forget all that, what matters is that you are able to express yourself in the right way and it's crucial that you practice thoroughly for your interview.
Give mock rounds
Do you know any seniors from your Bachelor of Optometry years? Do you know someone who has experience of appearing for various interview rounds, well, get a hold of them ask them if they could do a mock interview with you. Take it one step ahead and ask them to make the mock interview as challenging as they can, after all it's just a mock interview, the more grilling your practice the easier it will during the interview.
Protio: Take up internships
In todays competitive world internships are the way to go. No one wants to hire anyone who doesn't have experience and as a fresher in Bachelor of Optometry, internships are your ultimate hack to outwin company's ask for experience. The more internships you are able to take up before your graduation the better it will be for you as you'd keep gaining exposure and experience. You'd be able to easily relate to what the companies expect of you.
So there you have it! Out top tips for Bachelor of Optometry. We wish you all the best at the onset of your career journey!
Need help
choosing a Program?
Talk to us about which program best suits your professional career.
Enquire Now
---
Enquire Now