Mechanical Engineering: Latest trends, Job prospects and Future Scopes
---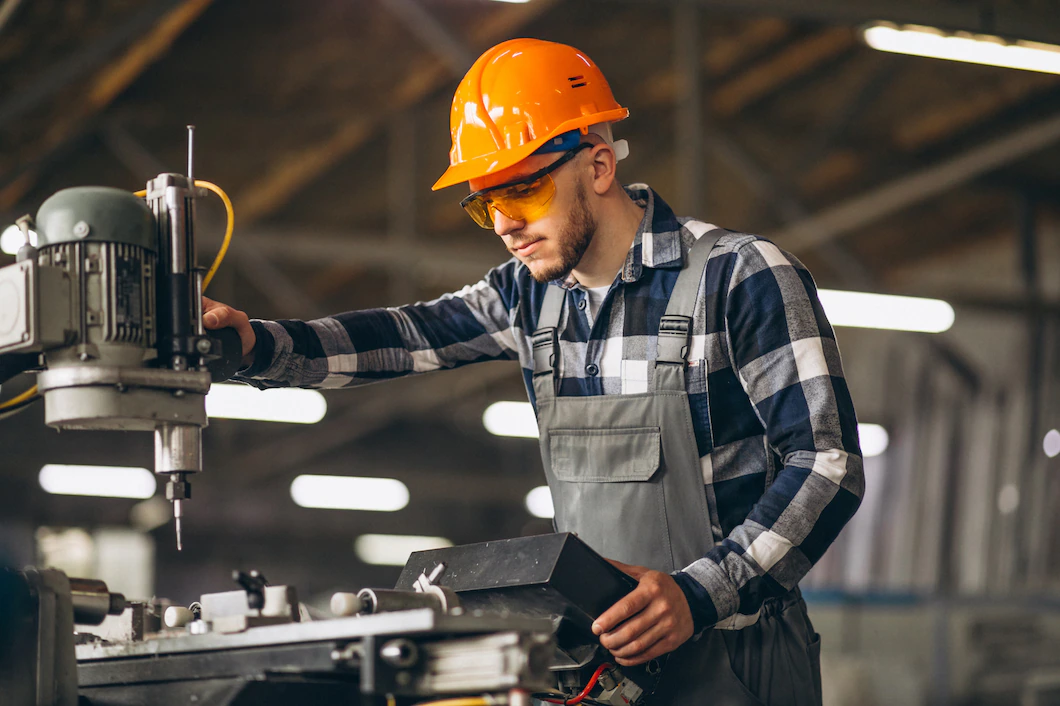 One of the broadest engineering disciplines, giving engineers an insight into the others, and the most wide-ranging career options is Mechanical engineering. Technically, the application of the principles and problem-solving techniques of engineering from design to manufacturing to the marketplace for any object is Mechanical engineering. With the use of the principles of energy, force, and motion, ensuring that designs function reliably, efficiently, and safely all at a competitive cost, mechanical engineers analyze their work. Mechanical engineering education is versatile after being ingrained in many challenges and innovations across many fields means. Mechanical engineers may design a machine, component, a process to meet this broad demand, a system. The range is from the macro to the micro, from the largest systems like cars and satellites to the smallest components like sensors and switches. Things that need to be manufactured, anything with moving parts, need the expertise of a mechanical engineer.

Here's how joining the Mechanical engineering course at ITM Vocational University, Vadodara can help you:


Skill's Based Syllabus: Syllabus of the Mechanical engineering department have been designed as per the latest technologies & industrial requirements after consulting different industry experts, dean/vice chancellor of reputed universities, and faculty members, students, parents, alumni etc.
Hi-Tech Blue Laboratory: Latest technologies machines like CNC 2/3/4 Axis Turning Lathe and Milling Machines, Tal Brabo Robot, 3D Printer, and NC Pocket Machines are available in this laboratory.
Certification course: Curriculum is designed, which is having hand-on practice on different design software's like Autocad, Autodesk Fusion 360, Solid Works, Creo, Ansys, NX, Catia V5.
Internship: Every Mechanical engineering student is getting a compulsory 6-months and 1-month internship through university in B.Tech and Int.B.Tech courses, respectively.
Organization of Good Seminar, Webinar, Workshops and Training programs from reputed experts/organizations for the overall development of students
Project / Practical Based Learning: From the 1st Semester onwards, the curriculum is designed which is having a minor or major project for the overall development of students.
Well Equipped and Latest Technologies Machines: Department is equipped with the latest technologies, equipment and machineries which are used currently in the industries. These laboratories provide opportunities to the students to upgrade the practical and technical skills to become industry-ready professionals.
Highly Experienced and Qualified Faculties: Department is having experienced faculty members who completed their studies from NIT, IIT and MIT or other reputed top universities.
Excellent Job Oriented 100% Placements:

Rahul R. S. (Batch 2017 – 21), the student of Mechanical engineering, got placed in Property Pistol, Dubai, with the package of 10.8 LPA / 50400 AED (United Arab Emirates Dirham)
Dheeraj Tiwari (Batch 2018 – 22), a student of Mechanical engineering, got placed in Property Pistol, Mumbai, with a package of 7.68 LPA.
Some of the key mechanical student's placements across various industries are as under:
University, Industry & Government Sponsored Major Projects: Students have got various grants from SSIP or similar organizations for doing major or minor projects.
On Job Inplant Training: Students in their final year of mechanical engineering are getting one year of paid inplant training from reputed companies like Schneider Electric India Private Limited, Vadodara. Schneider's purpose is to empower all to make the most of our energy & resources, bridging progress and sustainability for all at every moment. This company by integrating world-leading process & energy technologies to realize the full efficiency and sustainability opportunities, an endpoint to the cloud connecting products, controls, software & services across the entire lifecycle enabling integrated company management for homes, buildings, data centres, infrastructure and industries.
Industrial Visit: In each semester, the mechanical engineering department organizes an industrial visit to reputed MNC companies in or around Vadodara like Cosmos Impex Private Limited, Vadodara; Hindustan Coco Cola Beverages Private Limited, Gobhlaj; Polymech Plast Private Limited, Vadodara; Nodule Cast Limited, Vadodara; SEE Linkages Private Limited, Vadodara; Amul Dairy, Anand; GSRTC Workshop, Ahmedabad; Flow Tech Instruments Private Limited, Vadodara etc.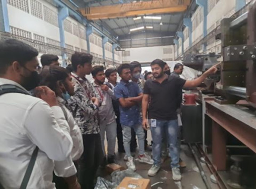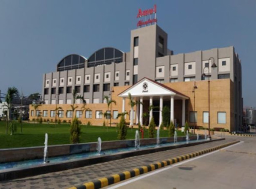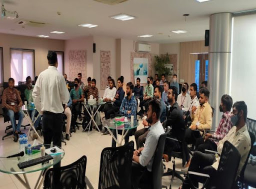 Latest Trends, Future Scope and Job Prospects in Mechanical Engineering:-
| Latest Trend's | Future Scope's | Job Prospects |
| --- | --- | --- |
| Smart Manufacturing Industry 4.0 | PSU Companies | Design Engineer |
| Computer Aided Design and Computer Aided Manufacturing | Higher Studies (Post Graduate and Research & Development) | Production Engineer |
| Green Manufacturing (Lean Manufacturing & Six Sigma) | MNC Companies | Manufacturing Engineer |
| Welding Technology | Business / Entrepreneur | Research & Development (R&DE) Engineer |
| Maintenance Engineering | Government Job Opportunities | Project Engineer |
| Industrial Engineering | Abroad Studies | Software Engineer |
| Quality and Project Management | | Testing Engineer |
| Advanced Manufacturing System | | Quality & Control Engineer |
| Digital Manufacturing | | Installation & Maintenance Engineer |
| Internet of Things | | Robotics Engineer |
| Automations & Intelligent Smart Systems | | Service / Customer Service Engineer |
| Piping Design | | Sales and Marketing Engineer |
| Alternative Energy (Solar energy and Other Renewable energies) | | Automobile Engineer |
| Autonomous Electric Vehicles | | Development Engineer |
| Cryogenics | | |
| 4D Printing Technology | | |
| Nano Electro Mechanical Systems / Micro Electro Mechanical Systems | | |
| Computational Fluid Dynamics | | |
| Gas Turbine Technologies | | |
| Design for Equipments / Machines / Mechanisms / Parts | | |
| Advances in Heating, Ventilation, and Air Conditioning | | |
| Energy Solutions | | |
| Artificial Intelligence & Virtual Reality | | |
Conclusion:-
Looking out for the best mechanical engineering colleges in Gujarat could be a boring task as mostly the internet recommendations might be quite risky.

So; instead of that we suggest visiting the college by yourself, which will help to get a bigger idea about the institute, the faculty & many more about the students. You could personally interact with students to get a first-hand look at the college. In case you stay out of the city & uncertain of whether to move in here just for the college, we tell you don't doubt it!. You're going to be blown by the city & most importantly, by what it has to offer you. One should know the purpose of serving a specific niche before considering choosing a career,
ITM Vocational University will help you to choose the right career for you. ITM Vocational University counsellors will help you with your doubts and confusion. So, if you want to study the most emerging trends, future scopes and job prospects in mechanical engineering, come visit ITM Vocational University soon.
Need help
choosing a Program?
Talk to us about which program best suits your professional career.
Enquire Now
---
Enquire Now