Non-Clinical Optometry Careers - Part 1
---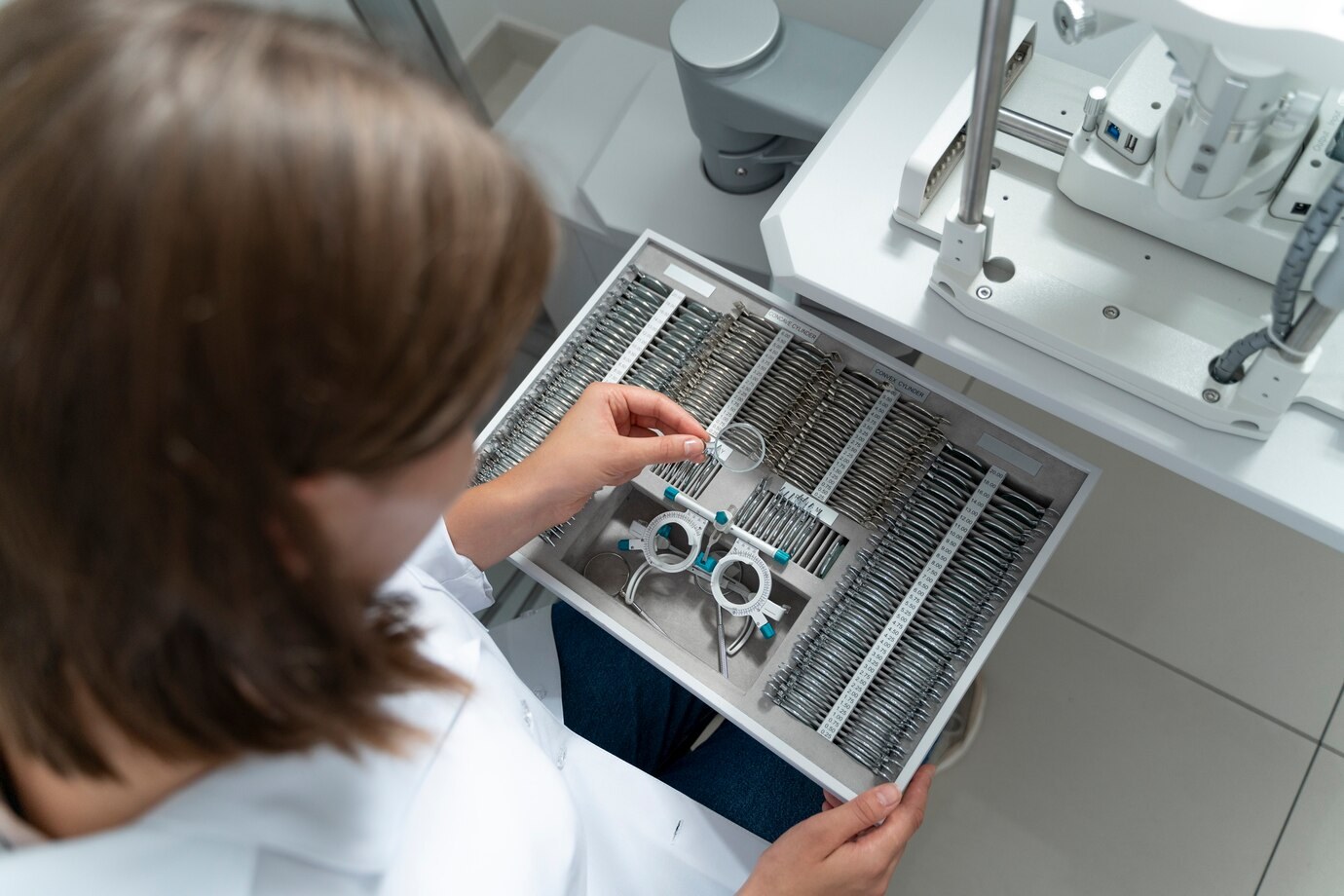 When asked or prompted about medical careers, everybody is more like becoming a nurse or a doctor. But to be honest, nursing and naming a doctor is not everything. There are even more careers like BSc optometry and those are good and satisfying as well!
When the notion is a lot more about making sure, your knowns or relatives become either a doctor or nurse, we are here to help you think differently! Think about things a little different when it comes to Health science courses or the Institute of health sciences.
Here are a few things and ways to make sure, things work out on a good note:
Be ready for things. For example, even if you didn't think of settling up with BSc optometry as your subject you can surely think of ways wherein you can start liking your new designation!

Be comfortable with the notion of undergoing change and making a career when the right possibilities open up for you.

You can have better insights on the course and topics and then you should be able to make sure you are moving in the right manner when things are about your career.

Be ready to invest efforts.

Always be willing to keep trying and make sure you don't give up until you feel satisfied.
Here are the few options that you would be able to opt for, post your BSc optometry -
Social Media Influencer
Everybody thinks that if someone is willing to be a social media influencer then they should be doing something related to fashion and such related stuff.
But if you have done your BSc optometry, then there lie very few chances for you to get involved in such job notions.
Even with your degree in BSc optometry, you still can make sure, things are working on the best note for you and you can simply use the knowledge and add some humour to it!
Healthcare Administration
With your healthcare administration role, you can think of just managing the healthcare and such related notions. But you can move ahead and move up from that zone and you can grow your work zone to take care of your staff and other related and necessary things.
Post your BSc optometry, you can take up this job role and even can make sure things are working out right by having a little or more experience in this area.
Consulting
Do you know the basics and even the detailed concepts of BSc optometry well? Do you think you would be able to guide others and help them as they are willing to understand the concepts and logic of the subject?
If this is your talent, then how about making sure you help some BSc optometry aspirants in making sure you are getting things clear down their throats?
Thus if you play the role of BSc optometry in consulting, you can help people with understanding the various roles and things for which they might be confused.
Willing to help people with your knowledge in BSc optometry? Taking up the role of counselling would be helpful for you!
Telehealth Consultant
Looking forward to using your knowledge wherein it can benefit those who are in need. If this is your call then using all those details that you could grasp during the BSc optometry course, would be a helpful thing for your career needs.
You can make sure of getting things organised well and using your knowledge over the telephone and help patients and the people in need with your knowledge via telephone.
This will not only grant you some satisfaction in using your BSc optometry course, but it will also be a beneficial and easy thing to take care of.
Professors
Do you look forward to imparting your knowledge to people who are in the process of completing their health science courses? If yes, then you can do good being a professor and making sure things are falling on the right side for those who look forward to some help on the matter!
Your detailed insights on the topic and even your experience with certain concepts can be a beneficial way to make sure, things end on a beautiful note for those who are looking for help with BSc optometry.
Health writer
With all the experiences and knowledge that you have collected in BSc optometry, you can be a helpful asset in creating medical write-ups.
How about using things that you already know and bringing them up in some beautiful collections? These write-ups are absolute a treasure and would be able to help many who need such help and simply stumbled upon your writing piece.
Conclusion
With our perspective mentioned above, we would also like to know your perspective on things. How comfortable are you to take up a career based on health science courses?
It is a great option to pursue seeing the advancements in the field of optometry.
ITM Vocational University, being an Institute of Health Sciences, would love to guide and help you along the right pathways.
Let us know, how we can help you well and we would love to get back to you with informed and well-researched insights.
Need help
choosing a Program?
Talk to us about which program best suits your professional career.
Enquire Now
---
Enquire Now