Practising Optometry in big cities
---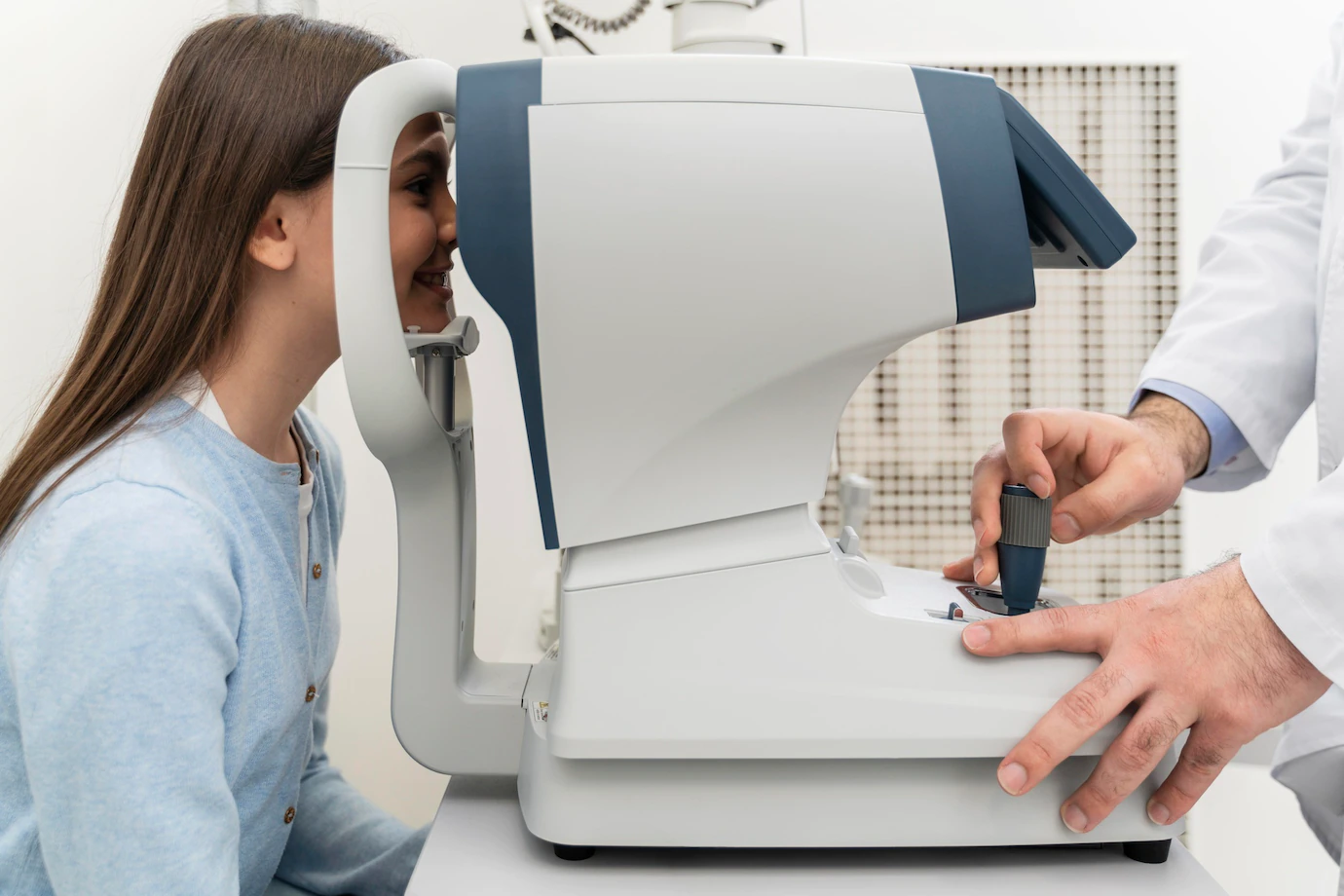 An optometrist's chosen career path after obtaining a BSc Optometry degree will eventually be determined by a number of variables, but geography may be the most important one. City vs. rural practice locations can have a significant impact on patient demographics, practice scope, insurance coverage, access to subspecialists, and other factors.
In this blog we'll go over some of the factual points of working as an optometrist in a major city. We'll also discuss strategies to carve out a niche after learning various BSc optometry subjects. And, find ways to assist underserved urban populations through community health centers.
Advantages of performing Optometry in big cities
New

BSc Optometry

students long to go back to their hometowns. These are typically seen in urban and suburban regions. The majority of

institutes of health sciences

are situated in urban locations, where many recent BSc Optometry graduates are likely to start their careers as practitioners.
BSc Optometry students may have special job options in urban environments. There are several practice modes available, networking and continuing education opportunities are available, subspecialists are easily accessible, and linkages to regional optometric societies are available.
BSc Optometry students may have the chance to specialise on a particular area of the field due to the accessibility of general eye care in urban areas. In metropolitan environments, since all of the patient's eye care demands don't fall on just one physician, it might be much easier to build practises that focus exclusively on one optometric niche (for example, specialised contacts, dry eye, myopia control, or vision therapy).
Of course, a lot of people desire to study

BSc Optometry

, MSc and even practice in an urban location because they want to live there and have access to restaurants, cultural events, and a variety of ethnic and cultural groups. Commercial and retail spaces, private practices, OD/MD group practices, hospital-based clinics, and community health centers are examples of common practice locations in urban areas. When it comes to the variety of practice locations, patient demographics, and life outside of work, urban settings appear to have it all.
Problems with urban optometry
Career opportunities frequently come with greater living expenses, lengthier commutes (in traffic), and perhaps a more competitive job market in urban areas. Of course, there are a lot more intangible factors to take into account when picking where to reside, such as your preferred leisure activities and how close you are to your friends and family. As a result, one person may find living in a certain type of environment advantageous while others find it disadvantageous.
When selecting a professional path in an urban practice modality, the scope of practice is another factor to take into account. In most urban and many suburban areas, patients can find a wide variety of subspecialists. Optometrists are now capable of managing a far wider range of patients.
Filling care gaps for patients
There may still be gaps in patient care despite the abundance of eye care providers in most urban and suburban areas. This is especially for patients who have Medicaid and/or who lack insurance. While numerous volunteer options are available to fulfill patients' requirements, practice at

institute of health sciences

are better suited to provide care for the most vulnerable patient.
A career after

BSc Optometry

in optometry through health science courses can be lucrative and fulfilling.
No matter where they are located—in the country or the city—every health center can gain from providing eye care services. This is a significant topic, as only around 25% of health centers provide on-site eyecare.
Given that just around 25% of health centers provide on-site eyecare, this is a significant area where you can make a difference by bringing eye care to those who need it the most across the nation.
Some recent

BSc optometry

graduates choose to enroll in a community health residency training programme. As it's possible that a health center close to you does not currently offer this service. Opening a department within an existing health center is something to take into consideration.
Developing a specialty as an optometrist, when choosing how to practise optometry, there are many factors to think about. There are other additional elements to take into account in addition to location. Many people might not find their specialty until they have experienced a few various environments, whether that be through school, externships, residencies, or elsewhere. ITM Vocational University offers 1 year of clinical experience in their

BSc Optometry course

. ITM Vocational University, Vadodara is the best

institute of health sciences

. There are multiple

health science courses

you can choose from.
Students and recent MSc/

BSc Optometry

graduates should consider the groups they want to serve.

BSc Optometry

students can take advantage of the chance to experience a range of geographic areas and practice modalities during their final year internships in order to further their professional ambitions.
One of the finest ways to stand out from your peers and advance your knowledge in a specific area of optometry is, of course, to do a residency.
You must remember that over the course of your career, your optometric niche will probably change. So it's okay if you don't know what will be right, right after your BSc Optometry school.
It is also typical for graduates of rural programmes (like Indian Health Services) to remain on staff after completing their Bsc optometry or a Diploma education and pursue careers as rural optometrists. In fact, research has shown that completing clinical training in a rural area while in school is the best indicator of a later decision to practice there.
Bottom-line
A satisfying professional path in eyecare can be started or continued in big cities. The advantages of working as a clinician in urban and rural locations differ both at work and outside of it. You may decide whether a city environment is a suitable fit for you by understanding your own personality, professional objectives, and priorities.
Need help
choosing a Program?
Talk to us about which program best suits your professional career.
Enquire Now
---
Enquire Now