Should You Aim For a Global Career After Hotel Management?
---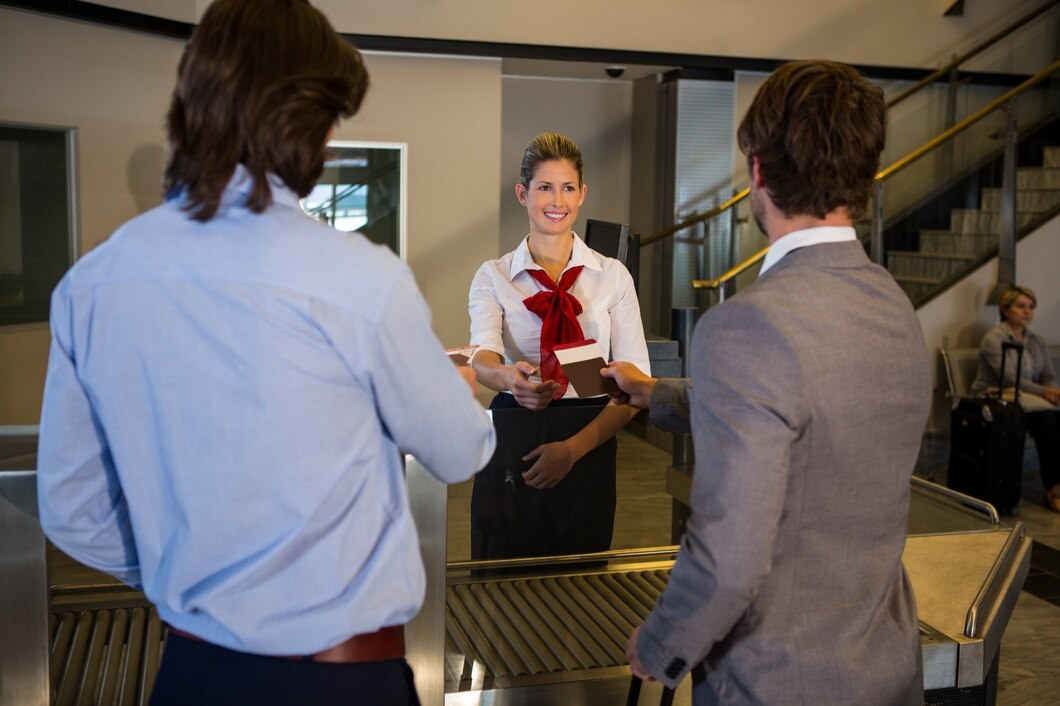 The scope for a career in hotel management is going to remain strong given the constant rise in the number of travellers and hotels worldwide. Once you've received a professional degree in this field, hotel management placement will unlock your career and endless opportunities across the world are awaiting you.
All you need to kickstart your career in the international hotel and hospitality industry is a hotel management degree from a premier institute. The role of an institute is very important in global hotel management placement as it shapes and moulds the attitude and personality of the students besides equipping them with skills required for a successful career.
Although hotel management placement is an ever-changing field, current trends suggest that global employment opportunities in this field will grow at a steady rate over the next decade. So in this ever-changing and fast-growing sector, landing your dream job is relatively easier than in any other sector.
So much good for your hotel management placement even if you desire to work outside your country. Hotel and hospitality management by default offers global career opportunities!
India - A Global Market
As travel and tourism are growing everywhere around the world, the demand for efficient workers for various functions in this industry is increasing year after year. Given this, hotel management placement offers fabulous career opportunities all over the globe to young students who enter the profession with a professional degree from a reputed institute.
Though the number of students from India seeking career opportunities abroad is constantly rising, the number of professionals from other countries coming to India to work is on the rise, too. India is a global market for career options in various sectors and it offers hotel management placement to all kinds of professionals at all levels.
India offers hospitality facilities for all kinds of travellers, ranging from backpackers to business travellers. Due to its diverse culture, India is attracting more foreign tourists every year, which makes India a high potential global travel and tourism destination. Given this, the scope for high quality hotel management placement is high in India.
Students opting hotel management as a career option should not worry about placements. If they come from reputed institutes such as ITM Vocational University Vadodara, even global hotel management placement is possible.
Hotel Management degree programs
There are several hotel management courses after 12th that an aspiring student can pursue. Any of these courses along with a few years of experience after the hotel management placement can get you great career options abroad.
If you are particularly keen on exploring a career path abroad, the best course would be Bachelor in International Hospitality and Tourism Management. ITM IHM Vadodara is one of the best hotel management colleges in India and it offers this course! Let's dive into the details.
Bachelor in International Hospitality and Tourism Management:
● It's an undergraduate course.
● Its duration is three years.
● Students from any stream – science, commerce, or humanities – can apply for admission.
● An aggregate of 50% marks and good communication skills in English are all you require to start this course.
● The course organically leads to international hotel management placements that will boost your career graph.
What do you learn in BIHTM?
The students will learn various technical skills required for the hassle-free running of different departments such as front office, housekeeping, food production, and food & beverage services. Besides practical skills, they also learn the right attitude, which is the backbone of any hospitality-oriented industry. With so much skills and training, finding a hotel management placement in the dynamic global travel and tourism industry is not difficult at all.
Global career options for hotel management graduates
The international hospitality industry is experiencing a huge transformation and it's all geared to making the customer experience extraordinary. In some countries, hotels are going over the board to provide a lifetime experience to their customers. Dubai's "Dinner in the sky" is one such example.
While the hotel industries are booming like never before, the requirement for efficient workers is constantly rising. In light of this, there is little difficulty for hotel management placement. This makes a hotel management course after 12th a much sought-after option for students.
There are a wide range of opportunities available abroad for hotel management placement. Some jobs such as with a cruise ship or an airline can provide the opportunity to travel around the world. Some of the other most in-demand options are;
Hotel Manager

Cruise Ship Attendant

Front Desk Associate

Casino Host

Gaming Dealer

Hotel Clerk

Reservationist

Hotel Receptionist

Event coordinator

Front Desk Supervisor

Front Office Attendant

Front-of-House Manager

Banquet manager

Guest Relations Manager

Guest Services Associate

Guest Services Supervisor

Reservations Agent

Restaurant and food service manager

Chief sommelier
How to get hotel management jobs abroad?
To land your dream job abroad, you must study at one of the best hotel management colleges in India. More than any other degree, a hotel management course after 12th offers the maximum chance to job-seekers to find and build their careers abroad.
There are various ways you can find an overseas hotel management placement. Here are some of them:
By doing an internship in any of the countries abroad

Through

hotel management placement

by your institute

By taking the help of genuine consultancies

By directly applying to the hotel websites
However, you must have a hotel management degree from a reputed institute to find a hotel management placement abroad. A few years of experience in the hotel industry can further improve the chances. Hence getting a job abroad is relatively easier if you have these.
What are the best countries for a hotel management career?
The travel and tourism industry has been on a constant growth trajectory except the shutdown during the pandemic.
Although most countries would love to offer hotel management placement to trained and skilled professionals in this field, some countries are better than others as far as professions in the hospitality industry are concerned.
Due to high competition, getting a hotel management placement in these countries could be challenging even after you have a degree from a good institute. But if you manage to grab those opportunities, the struggle would be worth it. The countries that have occupied the top of the list of well-paying hotel management jobs are:
Switzerland

The UK

The US

Australia

New Zealand

Canada
Switzerland is considered the birthplace of hospitality. The pay is very good in all these countries, and not just that, they also provide free accommodation and food. So, a hotel management placement in any of these countries can be a passport to a successful career. Let's start your mission with admission to a reputed institute and hotel management course.
In conclusion
The cornerstone of any hospitality-based organization is its employees. Hence these organizations know the value of keeping their employees happy and satisfied, which in turn will help them in revenue generation. After the hotel management placement, the vast universe of the hotel industry across the world is open for you. It is up to you to decide how much you are excited to explore the full potential of this opportunity.
However, if you come from a good institute, the wide alumni network and the institute's goodwill will always be with you! So choose your institute carefully!
Need help
choosing a Program?
Talk to us about which program best suits your professional career.
Enquire Now
---
Enquire Now