What are the career options for B Optometry?
---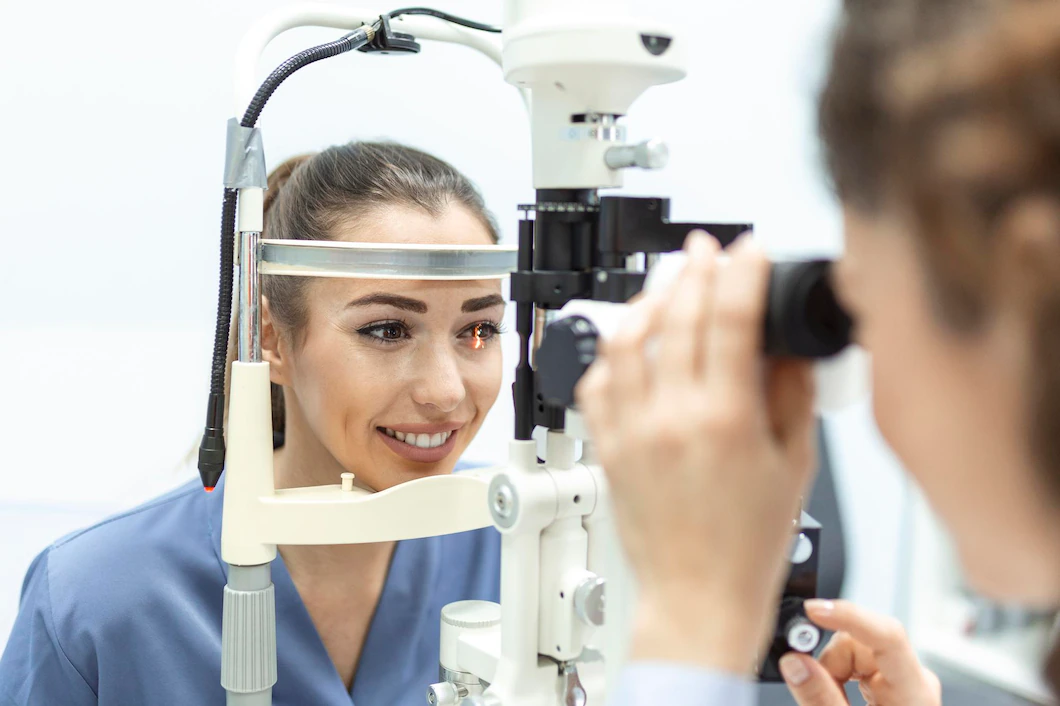 A B Optometry program is a 4 - year UG course designed to equip students with the necessary skills and techniques to examine, diagnose, and treat various illnesses of the eye and connected organs.
The term "Optometry" is derived from the words "opis" meaning "view" & "metron" meaning "something that is used to measure". The traditional understanding of Optometry revolves around measuring eyesight, prescribing corrective lenses, and detecting eye disease. But the Optometrists have come quite far from the traditional understanding and have become an innovative field that involves early diagnosis and painless surgeries using technology.
B Optometry is a preferred vocational course in the medical field as its dynamic and focuses on the specialization at the Under Graduate Level. Most colleges offer the B Optometry program as a four-year course spread across eight semesters of which the last two semesters involve practical training followed by an internship. The B Optometry course makes you job-ready right at the end of the term and most colleges offer placements in top optometry clinics, production facilities, and other businesses. Let's understand the role of an Optometrist.
The Role of an Optometrist:
Most B Optometry graduates prefer working as primary health care specialists and their job role involves examining the eyes, detecting vision defects, signs & symptoms of diseases and injuries, or any kind of abnormalities.
A major part of the B Optometry graduate's job role revolves around diagnosing, managing, and treating eye illnesses, examing the visual system, diagnosing the problems or impairments, prescribing corrective lenses, and providing treatment. They may also prescribe therapeutic drugs as a treatment for certain eye conditions. Following are the various tasks that a B Optometry graduate will most like to be involved in.
Diagnosis
Optometeists are required to observe the condition of the eye and diagnose the exact problem that the patient has encountered which involves examing retinal issues, eye infections, and various diseases.
Test analysis
Optometrists carry out vision tests to identify the eyesight strength and correctness, which they then analyze to prescribe corrective lenses or surgery.
Prescription
Depending on the test analysis and diagnosis an optometrist is expected to prescribe either corrective lenses or depending upon the situation a suitable treatment plan or surgery.
Surgery
Optometrists are involved in minor surgeries such as foreign body removal, laser eye surgery and etc.
Treatment
B Optometry graduates also assist with vision therapies such as low vision rehabilitation and conduct eye exams and identify what type of treatment would be the most suitable.
Now that you understand that Optometrists are involved in administering eye tests and are you mist also that they are probably what you most often think of when you think of an eye doctor. An Optometrist receives a license as an Optometry Doctor after the completion of their four years of B Optometry course. They are involved in everything from prescribing glasses to contact lenses for patients, and diagnosing eye problems as well as diseases. Here are various areas where you can work as an Optometrist.
Community optometrist: Community Optometrists are individuals who work at a community level in examining and treating various eye illnesses for a range of patients across age groups. They are involved in helping people at grassroots levels through clinics and primary eye care centers.
Hospital optometrist: Hospital optometrists are individuals who work at the primary eye care centers of a hospital and take care of the patients. They are involved in vision screening, examining the health condition of the eye, and prescribing lenses.
Optometrist Researcher: An Optometrist researcher is an individual involved in researching new technologies in the field of Optometry. This requires a B Optometry graduate to pursue further studies up until Ph. D
Domiciliary optometrist: Domicallary Optermertist is the optometrist who visits local communities ensuring that they are able to reach people who do not have facilities of eye care in their areas. Such optometrists work with NGOs and Trusts that organize Eye care camps in various communities across the country. The role here typically to involves screening a large and diverse population of patients and prescribing corrective glasses and lenses.
Let's take a look at what career opportunities are available for B Optometry graduates:
Other than working as an Optometrist a B Optometry graduate can choose to work under various other job roles. Let's take a look
Opticians: An Optician is a professional who has studied B Optometry or an equivalent discipline and specializes in designing, fitting, and dispensing lenses. As an Optician, you could open up your own practice for the general population or set up or work for a manufacturing plant.
In terms of employment opportunities, B Optometry graduates are placed in government or private hospitals, eye care centers, and businesses. A manufacturing optician's primary role is to make and repair eyeglasses, contact lenses, and other visual aids whereas the function of a dispensing optician revolve around examining and prescribing the eyeglasses.
Ophthalmologist: An ophthalmologist is an eye specialist doctor licensed to perform eye surgery. To become an Ophthalmologist an aspirant must complete 4 years of pre-med college followed by a four-year medical school, 1 year of internship, and then about three to four years of surgical training.
Ophthalmologists are specialists who diagnose and treat specific kinds of eye diseases by performing complex eye surgeries and treatments. An Opthalmologist is the most desired path after B Optometry
Ophthalmic Medical Technician: An Ophthalmic Medical Technician is a trained individual who helps an Ophthalmologist with various tasks such as diagnosing issues, testing, creating reports, and, surgical assistance. A degree in B Optometry can help you apply for such jobs.
Orthoptist: An orthoptist is an individual who focuses on diagnosing issues related to the movements of the eye and how the vision is connected with the brain which includes binocular vision, double vision, and depth perception.
Orthoptists are involved in treating the "Cross-Eyed" disorder. This disorder causes the eye to look in opposite directions at the same time. Orthoptists are also involved in assisting surgeries performed by ophthalmologists. To become an Orthoptist a B Optometry graduate will be required to compete a 2 Year certification course.
So here are the career opportunities for a B Optometry graduate. We will wish you all the best in your career journey!
Need help
choosing a Program?
Talk to us about which program best suits your professional career.
Enquire Now
---
Enquire Now