Why should you study B Tech course?
---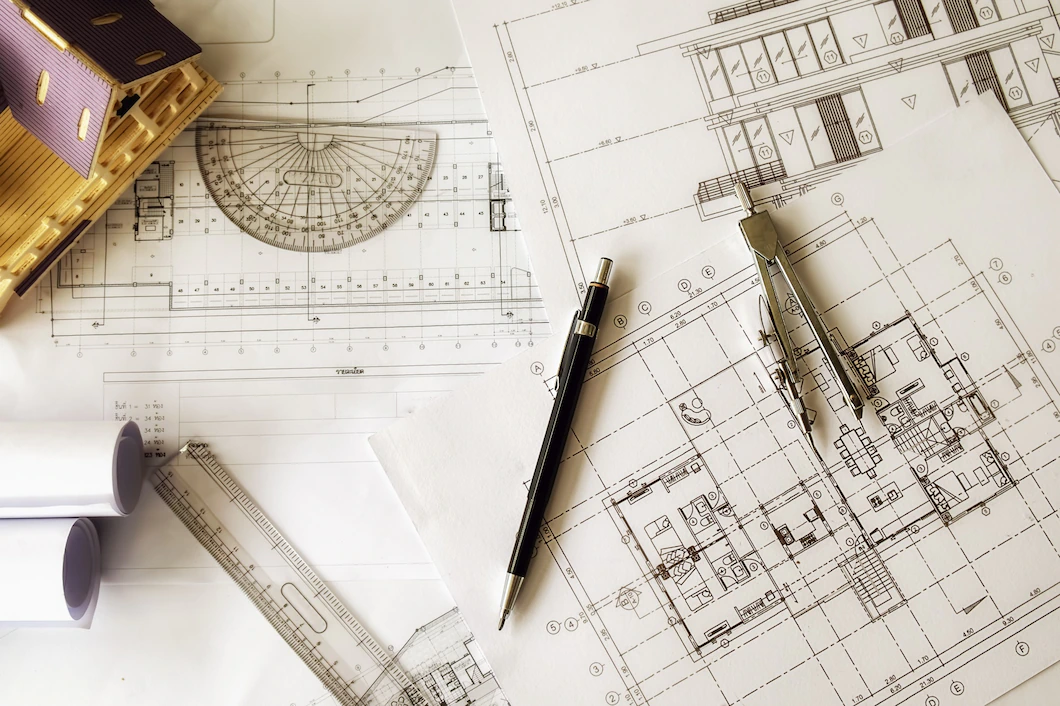 So, let's break this down. You are either prepping for 10+2 or you are past that and already choosing streams. You want to know which one will be the best choice because it's all about a good career in the end! And when it comes to B Tech Courses, what kind? There are so many B Tech Course streams? And what campus to pick, should it be engineering colleges in Vadodara or Chennai? There are so many options to choose from. But fundamentally the most important question to solve is why should you study a B Tech Course?
Well, the answer lies in the question itself,why B Tech course i.e., Solve! If you love solving problems, you will love engineers. Let's take a look at why you should choose to study a B Tech Course.
You love solving problems
B Tech course is a more practical course and focuses on implementation more than theory. Right from the stone-age spear to the modern-day arc lasers, each technology that solves a problem has an engineer behind it. An engineer basically solves a problem by applying the existing science. They do this by creating tools in both the real and the virtual world. The end of the tools is to solve a certain problem by applying the laws of science. This makes it a vast discipline with a huge range of avenues to pursue B Tech Course as a career.
Here is a snapshot from the Ministry of Educations Report, All India Survey of Higher Education (AISHE 2019-20) of Undergraduate Level enrolment in major engineering disciplines across India.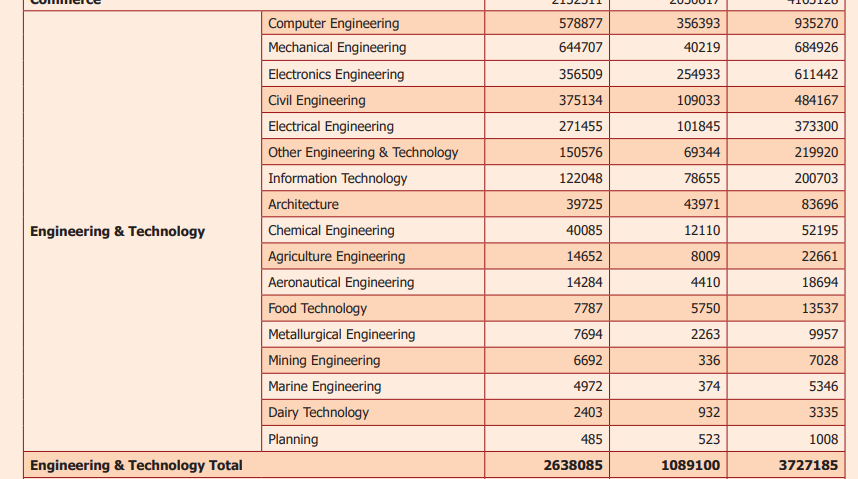 As you can see there are about 18 disciplines to choose from. Each discipline has its own role in shaping the world as we see and all you need to do is identify what kind of problems you like to solve.
You have a knack for inventing things
Have you ever found yourself deconstructing a toy or a gadget and re-assembling it? Do you often try to add your own modifications to things? With the ability to solve problems, you naturally tend to invent solutions. It could be a classic "jugaad" or an AI-enabled Robot, once you have understood the science behind inventing things you just can't stop yourself from making it happen and that's what engineers do. With a degree in a B Tech course, you can make this possible.
You want to make a difference
Imagine a life without engineers! Everything that you interact with in today's world, Laptops, PCs, Phone, Appliances, Virtual Tools, Infrastructure, and Healthcare technologies were all conceived in the minds of an engineer.
From marvelous structures to ISROs space rockets, the invention is the fuel that is driving the innovation in India today. The engineers of the country are making a huge difference in scaling up the modern infrastructure and creating technology that can help people and businesses overcome challenges.
If you really do want to make a difference, a four-year B Tech course will set you up for success by bringing out the best of your abilities!
You are looking for a good paycheck
According to Talent.com, on average an engineer earns about ₹ 590,104 each year or ₹ 303 per hour. Most entry-level designations start at ₹ 350,000 per year, while experienced engineers earn up to ₹ 1,653,086 a year. A B Tech course will help you refine your most creative and analytical abilities. The more you are able to apply your learning the easier it will become for you to excel in your career. Most colleges offering B Tech Courses have a strong placement cell and today's professional sector is booming with internship opportunities. With a career in B Tech Course, your opportunities will become endless.
You dream of working for the best-known companies in the world
Do you dream of working for FAANG or Microsoft? Do you aspire to be a part of companies like TCS, Infosys, and L&T. These companies are literally involved in the most important technologies we interact with, and their contribution is beyond mention. So what does it take to get selected by such companies? Well, they are always short of engineers and often prefer hiring freshers through Campus Placements organized by colleges offering B Tech courses. Once you've chosen the right B Tech course and the right college, all you've got to do is the study and keep applying what you learn!
You dream of living overseas
Do you want to take your career to an overseas destination? Engineers with a degree in B Tech courses are needed everywhere around the world. It's not just the Indian-origin CEOs who dominate the tech world, but a majority of the engineers are Indians. A career in B Tech Course opens you up to tale up jobs across the world.
You believe in 'The Tech Gold Rush'
Data is the new oil in today's world. Technology is at the peak of innovation and there are more new ways to do things. With the advent of web3, big data, AI, and machine learning the world and the ways of doing business are rapidly changing. A degree in B Tech course will help you put yourself at the forefront of new and evolving technology.
You love challenges
An engineer's job is not easy. She or he may make it look like it is easy an engineer's job constantly revolves around problem-solving and there is a joy in being able to solve such complex problems and create something of value. With a B Tech course, you will spend most of your time solving practical problems rather than focusing on theory.
You are a team player
An engineer seldom works solo. They are always required to be a part of a team. They are required to communicate and collaborate with each other some of which may be engineers or even include people from non-technical backgrounds. An ideal engineer is someone who can work with people of many different personalities and backgrounds and is able to get the right work done.
You dream of starting your own venture
We can't begin to list down the number of engineers who became entrepreneurs. So much so that one out of every three start-ups is founded by an engineer. The skills that you acquire through a B Tech course are always in demand and your learning journey never ends at an engineering college. Typically, engineers keep upskilling themselves throughout their career and most find themselves at a point they come up with an idea that can be turned into a business opportunity. While this may not be the case with everyone. But when you have spent most of your career solving problems, you are bound to become entrepreneurial and eventually start your own business.
So there we go! If you feel you are someone like this then a B Tech course is definitely best suited for you and we wish you all the best in your career!
Need help
choosing a Program?
Talk to us about which program best suits your professional career.
Enquire Now
---
Enquire Now