How to Choose a Technical Institute for B Tech CSE
---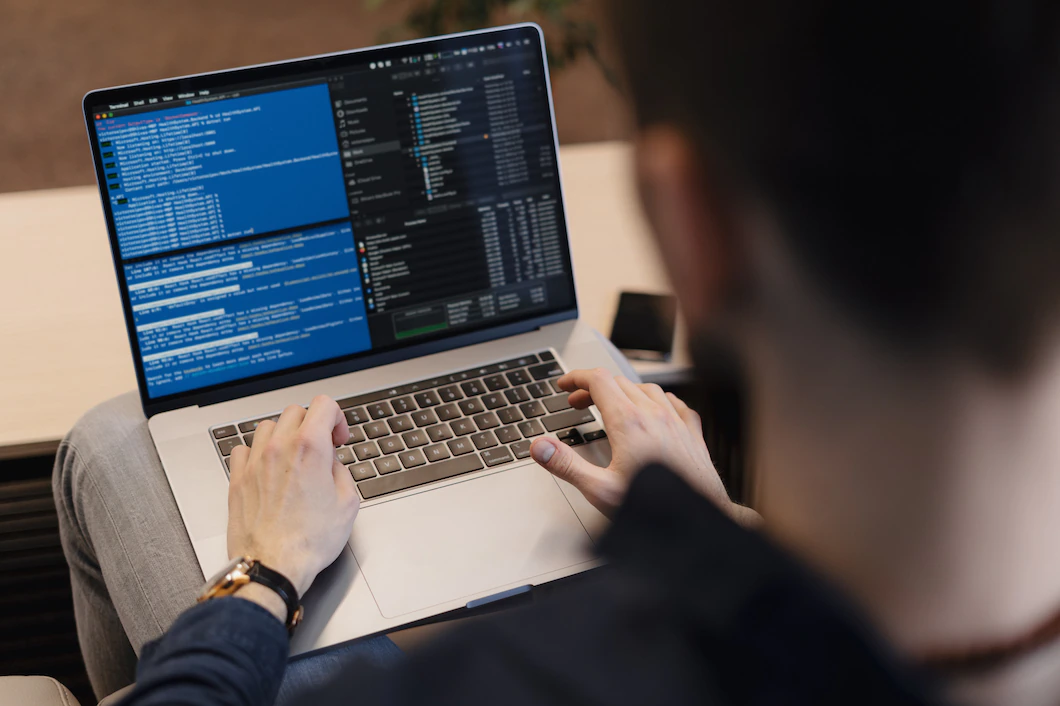 Introduction
When it comes to choosing a college, the choice is completely yours. You can choose an institute based on anything you want! Some people might prefer one school over another because they have better food or nicer dorms, but if you're looking for the best B Tech CSE program in India, then you'll need to do a little more research. We've put together this handy guide to help you find the perfect college for your specific needs.
Search Engines
To find the right B Tech CSE institute, you can use search engines. The best way to do this is to search for keywords like "best B Tech college in India" or "top 10 B tech colleges". This will help you get a list of institutes that are popular and well-known among students. You should also look at online reviews from people who have studied there before so that you know what kind of experience they had at the institute and how satisfied were they with their education.
Local Knowledge
Local knowledge is important when choosing a technical institute for B Tech CSE.

Local knowledge helps you find out about the institute, area and people.

It also helps you know about the culture, language and other things that make an institution unique.
Accreditation
Accreditation is a process of review and evaluation by a third party that confirms an institution's quality and ability to provide the education it claims. It helps you find out whether the technical institute you have chosen is accredited, if it has any accreditation and what those accreditations are.
As a student, your career can be affected by your choice of technical institute. You might feel disappointed when you come to know that after completing your course, your degree is not recognised as valid in India or abroad because the institute was non-accredited or lacked necessary accreditation at that time. This can affect both your future job prospects as well as your income potential due to lack of credibility on paper.
Faculty
As the B Tech CSE program is more delicate course, the faculty should be experienced, well qualified and well versed with the latest technologies. Faculty should be well versed with the latest syllabus and updated to the current trends in the B Tech CSE industry. The faculty should also be available to students with their queries and doubts regarding subjects or projects they are working on. They also need to guide students as they complete their coursework.
Finally, it is important that your teachers are friendly and approachable so that you can have a good rapport with them as well as ask them questions whenever you have any queries or doubts about your project or studies in general
Facilities
A Big course like B Tech CSE, needs an institute with best providence and diversity. If you are going to spend a large part of your day at school, it is important that the environment be conducive to learning. Not only does the infrastructure impact how you feel about going to school, but it also impacts how well you learn.
Good infrastructure includes:
A building that is safe, secure and clean

Classrooms with enough space for students to sit comfortably and work in groups

Labs with all necessary equipment for various types of experiments (or mock ups)

A well-maintained library stocked with reference books, novels and journals
If you are dreaming of best B Tech institutes in India, Check out one of the best college in Vadodara that provides all the facilities and amenities a student can ask for.
Accommodation
While it is not necessary that you live in the hostel, it is an important part of your college experience. Living in a hostel will help you to meet other like-minded students and make friends with them. You can also make your roommates as your friends and learn a lot from them too.
By living in the hostel, you can easily attend classes on time without any hassles on getting up early in the morning because all facilities are available at your doorstep. Moreover, there are no worries about food as well since hostels provide good quality food at affordable prices for their residents
Money Matters
One of the most important factors to consider when choosing a technical institute for B Tech CSE is the cost of attendance. How much will you be paying per semester, year and credit hour? Do you know that institutions with higher tuition fees may not necessarily be better than those with lower tuition fees?
The cost of attending a technical institute for B Tech CSE has significant implications on your future career and life as a professional engineer. While considering costs involved at an engineering college, keep in mind that your primary objective should be to complete your degree successfully within a reasonable period.
Past Students
You can also ask current students about their experience at the institute. If you are looking for a technical institute where you will learn more B Tech CSE subjects, ask them if they have learned any of these subjects in their course. If they don't know, find out what are some other technical institutes that offer similar courses and talk to students studying there too.
You should also talk to past students of the institute to understand their experiences and what exactly they did after graduating from there. You can also ask them if they think it is worth going there or not.
If possible, it's always good to talk with people who have studied in different colleges as well because only then will you get an idea about how things work at other places too which can help when deciding on an institution for yourself!
You can use the above strategies to find the right B Tech institute for you.
You can use the above strategies to find the right B Tech institute for you.
There are wide varieties of colleges offering B Tech programmes in CSE, so it is important to find one that meets your needs. The above strategies will help you choose a college that suits you best.
Select a technical institute keeping in mind the above mentioned points
Selecting the right institute is a big decision for you, which can help you achieve your goals.
There are many technical institutes offering B Tech CSE courses in India and abroad. Picking one of them is not an easy task. It requires proper research and understanding of each institute before selecting one.
Here are some points that will help you choose an ideal technical institute:
The curriculum offered by the institute should be based on industry standards and should be updated frequently so as to keep up with changes in technology.

The faculty members of the institution should have years of experience in their field, preferably having worked at companies or organizations dealing with similar technologies as those taught at the institution.

Check out for best Institutes that provide prominent

B Tech CSE course

.
Conclusion
We've covered a lot of ground in this article, but the goal has been to prepare you for a rewarding and successful career in B.Tech. In order to do that, we've explained what it means to study at an institute and given some advice about how you can choose one for yourself. We even made sure to mention things like accreditation, facilities, location and affordability! Having said all of this though, it's important that you understand the following: no matter which institute you end up attending, study hard and have fun!
Need help
choosing a Program?
Talk to us about which program best suits your professional career.
Enquire Now
---
Enquire Now